Welcome to the Wong-Baker FACES Foundation

This tool was originally created with children for children to help them communicate about their pain.
Now the scale is used around the world with people ages 3 and older, facilitating communication
and improving assessment so pain management can be addressed.
Access the FACES Scale
If you would like access to the Wong-Baker FACES® Pain Rating Scale, please click
Access the FACES Scale and choose a category that best describes your needs.

We are excited to present our new podcast, FACES of Pain Care, where Connie Baker will be interviewing and highlighting people and programs who are making a real difference in pain care and atraumatic care. In case that term is not familiar to you, atraumatic care minimizes or eliminates physical and psychological distress for patients and families.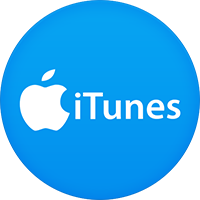 Visit our FACES OF Pain Care page to find out more information and subscribe to our podcast
You may even want to recommend a topic or person for future podcasts.
Our guest discusses coping strategies to bring hope, healing, and strength even in disaster. Dr. Laurie Nadel is a specialist in acute stress, trauma, and anxiety issues and author of The Five Gifts: Discovering Hope, Healing, and Strength When Disaster Strikes.
Her first career, as a journalist, led her to spend twenty years writing and producing hard news, meaning those grisly clips of people whose lives were going along normally until a sudden, violent event ripped the ground out from under them. Though her work required detachment and focus, she often wondered what happened to those people after the cameras left.
In 1987, while covering the Iran-Contra hearings for CBS News she was diagnosed with chronic fatigue syndrome due to CMV (cytomegalovirus). However, at that time conventional medical treatment for the virus did not exist. This opened the doorway for Laurie to begin studying meditation and seeking natural alternatives to regain health.
At that time she changed career direction and completed two doctorates through independent study: a Ph.D. in cognitive psychology and a second doctorate in clinical hypnotherapy. Later, she completed post-doctoral diplomas in clinical training in mind-body medicine as well as clinical homeopathy. Part of each year was spent traveling and studying with indigenous healers.
In 1991 Dr. Laurie Nadel opened her private practice, focusing on stress and health issues, especially burnout; anxiety/phobias; and trauma issues. In April of 2018, she published The Five Gifts: Discovering Hope, Healing and Strength When Disaster Strikes. Although the "help cycle" after a disaster lasts about three months, it takes three to five years to recover emotionally.  The five gifts that we need for the long haul are humility, patience, empathy, forgiveness, and growth.
Dr. Laurie Nadel's website: http://www.laurienadel.com/
Dr. Laurie Nadel on LinkedIn: https://www.linkedin.com/in/laurie-nadel-ph-d-73a6871/
Dr. Laurie Nadel's latest book: The Five Gifts: Discovering Hope, Healing and Strength When Disaster Strikes
FACES of Pain Care
Learn more about Frequency Specific Microcurrent (FSM) from the developer, Dr. Carolyn McMakin. FSM is an exciting new way of treating nerve, muscle pain, and many other conditions using specific frequencies and micro amperage current.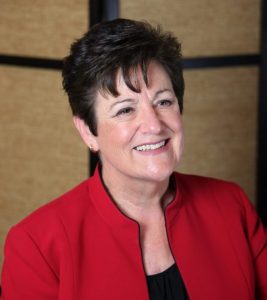 Dr. Carolyn McMakin developed Frequency Specific Microcurrent (FSM) in 1996 and began teaching it in 1997. She has a part-time practice, consults with and treats professional teams and elite athletes, and does clinical research and teaches FSM seminars in the US and abroad. She has lectured at the National Institutes of Health and at medical conferences in the US, England, Ireland and Australia on the subjects of fibromyalgia and myofascial pain syndrome, fibromyalgia associated with cervical spine trauma and on the differential diagnosis and treatment of pain and pain syndromes and sports injuries. She has authored seven peer-reviewed articles, four book chapters and two abstracts in the areas of chronic pain and differential diagnosis.
Books by Dr. McMakin
The Resonance Effect: How Frequency Specific Microcurrent is Changing Medicine
Medicine, North Atlantic Books, 2017
Frequency Specific Microcurrent in Pain Management, Elsevier, 2010
FACES of Pain Care
The Conscious Dying Institute purpose is to restore death to it's sacred place in the beauty, mystery, and celebration of life. Please join us for this engaging interview with Tarron Estes, founder and director of The Conscious Dying Institute in Boulder, CO. Don't miss the generous discount offered for the next Sacred Passages: End of Life Doula Certificates. There are just a few spots left.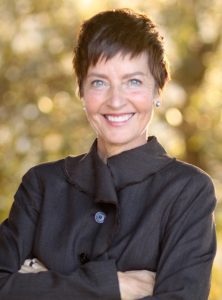 Tarron Estes is the founder and director of The Conscious Dying Institute of Boulder, Colorado. She designs and facilitates onsite (onsite) "Sacred Passage: End of Life Doula Certificates" in the U.S. and Canada where she has trained and certified over 750 End of Life Doulas since the onset of the institute in 2013. Graduates of the End of Life Doula Certificate may continue their journey by joining the Masters Path, becoming Conscious Dying Educators who "Restore Death to it's Sacred Place in the Beauty, Mystery, and Celebration of Life in their local communities.
Sacred Passage End of Life Doula Overview
Conscious Dying Institute One Page
Sacred Passage End of Life Doula Overview
Here's the scoop on the discount for the next Sacred Passage Course:
Visit the CDI events page: http://www.consciousdyinginstitute.com/events/
Select the program you want to attend – Boulder or Vancouver
Click the Register Now button.
Locate the "Enter promotional code" link just above the green ORDER NOW button on our registration portal.
Click that link and enter the code: WBF.  From there you will see ticket just for WongBakerFaces members at the discounted price.  Select 1 person attending (drop down box) and click ORDER NOW.
You can always ask questions and get more help via info@consciousdyinginstitute.com
FACES of Pain Care