FACES of Pain Care – Episode 3 – Michelle Rathman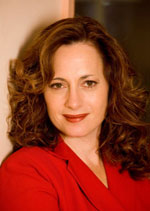 Prioritizing health became an important message for Michelle Rathman after being diagnosed with malignant melanoma.
As President and CEO of Impact! Communications, Inc. a busy public relations, marketing and consulting firm, Michelle often worked with well-known authors, including Wayne Dyer and Deepak Chopra. These authors and many others introduced her to the world of holistic health. After a time she realized it was time to take her own advice and ensure her health was a top priority.
In doing so, she visited a dermatologist and was diagnosed with malignant melanoma. Her experience as a patient is the catalyst for her work and passion to improve healthcare culture – both for caregivers and receivers. She hopes to provide healthcare leaders with new insight into the patient's personal experience and explore what needs to be done to ensure that others don't experience what she endured.
Listen to Michelle as she walks you through her experience that forever changed how she sees healthcare fueling her passion to impact the healthcare community through her work, every single day.
Michelle's Bio
Impact! Communications, Inc.