Welcome to the Wong-Baker FACES Foundation

This tool was originally created with children for children to help them communicate about their pain.
Now the scale is used around the world with people ages 3 and older, facilitating communication
and improving assessment so pain management can be addressed.
Access the FACES Scale
If you would like access to the Wong-Baker FACES® Pain Rating Scale, please click
Access the FACES Scale and choose a category that best describes your needs.

We are excited to present our new podcast, FACES of Pain Care, where Connie Baker will be interviewing and highlighting people and programs who are making a real difference in pain care and atraumatic care. In case that term is not familiar to you, atraumatic care minimizes or eliminates physical and psychological distress for patients and families.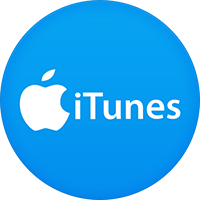 Visit our FACES OF Pain Care page to find out more information and subscribe to our podcast
You may even want to recommend a topic or person for future podcasts.
Learn more about Frequency Specific Microcurrent (FSM) from the
developer, Dr. Carolyn McMakin. FSM is an exciting new way of treating nerve, muscle pain, and many other conditions using specific frequencies and micro amperage current.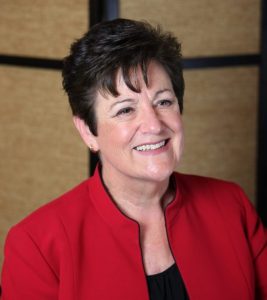 Dr. Carolyn McMakin developed Frequency Specific Microcurrent (FSM) in 1996 and began teaching it in 1997. She has a part-time practice, consults with and treats professional teams and elite athletes, does clinical research and teaches FSM seminars in the US and abroad. She has lectured at the National Institutes of Health and at conferences on fibromyalgia and the differential diagnosis and treatment of chronic pain syndromes in the US, Australia, England and Germany. She has authored seven peer-reviewed articles, four book chapters and two abstracts in the areas of chronic pain and differential diagnosis. Her textbook, Frequency Specific Microcurrent in Pain Management, was published by Elsevier in 2010. Her book The Resonance Effect: How Frequency Specific Microcurrent is Changing Medicine, was published by North Atlantic Books in 2017.
Books by Dr. McMakin
The Resonance Effect: How Frequency Specific Microcurrent is Changing Medicine
Medicine, North Atlantic Books, 2017
Frequency Specific Microcurrent in Pain Management, Elsevier, 2010
FACES of Pain Care
The Conscious Dying Institute purpose is to restore death to it's sacred place in the beauty, mystery, and celebration of life. Please join us for this engaging interview with Tarron Estes, founder and director of The Conscious Dying Institute in Boulder, CO. Don't miss the generous discount offered for the next Sacred Passages: End of Life Doula Certificates. There are just a few spots left.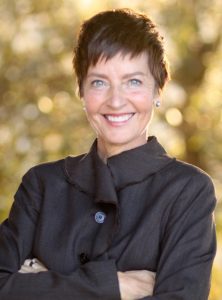 Tarron Estes is the founder and director of The Conscious Dying Institute of Boulder, Colorado. She designs and facilitates onsite (onsite) "Sacred Passage: End of Life Doula Certificates" in the U.S. and Canada where she has trained and certified over 750 End of Life Doulas since the onset of the institute in 2013. Graduates of the End of Life Doula Certificate may continue their journey by joining the Masters Path, becoming Conscious Dying Educators who "Restore Death to it's Sacred Place in the Beauty, Mystery, and Celebration of Life in their local communities.
Sacred Passage End of Life Doula Overview
Conscious Dying Institute One Page
Sacred Passage End of Life Doula Overview
Here's the scoop on the discount for the next Sacred Passage Course:
Visit the CDI events page: http://www.consciousdyinginstitute.com/events/
Select the program you want to attend – Boulder or Vancouver
Click the Register Now button.
Locate the "Enter promotional code" link just above the green ORDER NOW button on our registration portal.
Click that link and enter the code: WBF.  From there you will see ticket just for WongBakerFaces members at the discounted price.  Select 1 person attending (drop down box) and click ORDER NOW.
You can always ask questions and get more help via info@consciousdyinginstitute.com
FACES of Pain Care
Meeting the behavioral health needs of seniors in rural communities can be a daunting task for small hospitals. Sheila Frazier and Wendy Riggs, MSN, RN-BC join FACES of Pain Care to discuss the geriatric behavioral health management services provided by UltraGroup Healthcare, LLC to assist rural hospitals in developing and sustaining programs to meet these needs in their community.
Bios

Sheila Frazier, RN
Director of Performance Improvement
Sheila develops and revises policies and procedures to meet CMS and State regulations, assists with new program staff orientation and training, identifies opportunities for improvement in existing programs, and performs chart audits. She brings to UltraGroup the Nursing component with a broad range of experience from urban emergency rooms to rural home health, long term care to include case management, quality assurance, and educational training and leadership. Sheila graduated from Eastern Kentucky University with an Associate of Arts degree in Allied Health & Nursing and from McKendree University with a Bachelor of Science in Nursing. She is a Registered Nurse with over 30 years' experience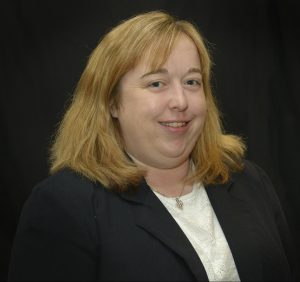 Wendy Riggs MSN, RN-BC
Director of Clinical Nursing Services
Regional Director of UltraGroup Healthcare, LLC
Wendy provides clinical nursing guidance for staff in both the inpatient units as well as the intensive outpatient units. She performs chart audits, insures the programs are compliant with all CMS, state and regulatory body regulations, performs quality surveys and collaborates with program staff to problem solve. Wendy also provides educational trainings for both new and current program staff. She has worked in adult, geriatric, child and adolescent mental health for the past 9 years both as a floor nurse and in administration. Wendy has a strong background in policy writing and staff education.
Wendy graduated from Lincoln Land Community College with an Associates of Arts degree in Allied Health & Nursing and from Chamberlain College of Nursing with both a Bachelor of Science in Nursing as well as a Master's of Science in Nursing with a concentration in Nursing Administration. Wendy obtained her ANCC board certification in Psychiatric and Mental Health Nursing in 2012.
FACES of Pain Care