Welcome to the Wong-Baker FACES Foundation

This tool was originally created with children for children to help them communicate about their pain.
Now the scale is used around the world with people ages 3 and older, facilitating communication
and improving assessment so pain management can be addressed.
Access the FACES Scale
If you would like access to the Wong-Baker FACES® Pain Rating Scale, please click
Access the FACES Scale and choose a category that best describes your needs.

We are excited to present our new podcast, FACES of Pain Care, where Connie Baker will be interviewing and highlighting people and programs who are making a real difference in pain care and atraumatic care. In case that term is not familiar to you, atraumatic care minimizes or eliminates physical and psychological distress for patients and families.
Visit our FACES OF Pain Care page to find out more information and subscribe to our podcast
You may even want to recommend a topic or person for future podcasts.
Podcast: Play in new window | Download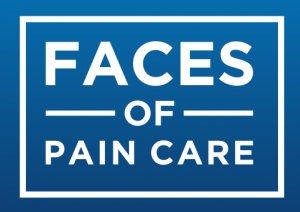 Listen to the episode here
Listen to this episode
Build your email list!
Use this section in Simple Podcast Press settings to allow listeners to opt-in to your email list