Welcome to the Wong-Baker FACES Foundation

This tool was originally created with children for children to help them communicate about their pain.
Now the scale is used around the world with people ages 3 and older, facilitating communication
and improving assessment so pain management can be addressed.
Access the FACES Scale
If you would like access to the Wong-Baker FACES® Pain Rating Scale, please click
Access the FACES Scale and choose a category that best describes your needs.

We are excited to present our new podcast, FACES of Pain Care, where Connie Baker will be interviewing and highlighting people and programs who are making a real difference in pain care and atraumatic care. In case that term is not familiar to you, atraumatic care minimizes or eliminates physical and psychological distress for patients and families.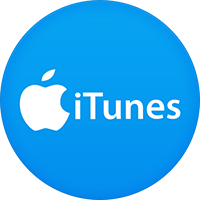 Visit our FACES OF Pain Care page to find out more information and subscribe to our podcast
You may even want to recommend a topic or person for future podcasts.
CEO Rachel Trobman introduces Ouchie, a new application designed by Rachel and Jason Trobman to help people with pain conditions manage their symptoms, keep a record of pain assessment and treatment, and be able to communicate with their healthcare providers in a succinct way. People in pain often feel isolated and overwhelmed. This app gives the user the option of interacting with others on a similar pain journey. Ouchie is here to take some of the pain out of being in pain.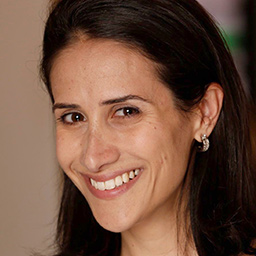 Rachel Trobman, CEO
Rachel is a seasoned digital content and project management expert who's worked directly with a number of big-name publishing brands and was most recently part of the founding team at the digital media company Zazoom Media Group. Her impressive client list includes the New York Times, P&G, the NFL, Yahoo! News, Today.com, Hearst Publishing, AOL and NY1 News. She's also had front-line involvement with the launch of a half-dozen successful digital product launches. As CEO, Rachel has been responsible for product growth, business development, market analysis and partnerships.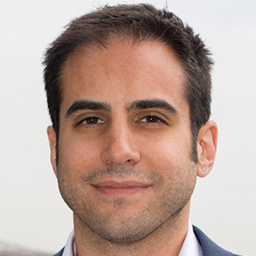 Jason Trobman, CTO
Jason has the experience and tech know-how that Ouchie needs from its CTO. He's a veteran engineer whose strengths lie in the communication of technical concepts, architecting scalable solutions and development. He not only has expertise in front-end and back-end technologies, but also has access to strong and affordable talent – having led large teams at the NYSE, America Media Inc. and Digital Pulp. At Digital Pulp, Jason had extensive hands-on experience integrating CRMs (Salesforce, Blackbaud) and creating eCommerce and couponing solutions (Jet.com, Bausch & Lomb). As CTO, Jason oversees the engineering team and product from ideation to execution.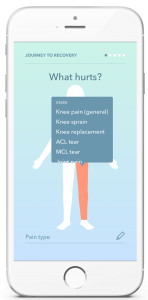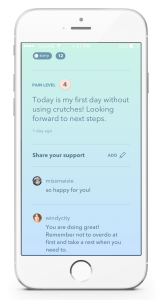 FACES of Pain Care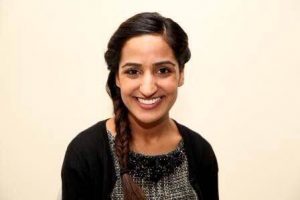 Through her patient experiences, Dr. Soombal Zahid has seen that proper pain management has the power to decrease patient suffering and increase quality of life. Her ultimate goal is to help people realize that the fight against cancer-related pain is a team approach: physicians, counselors, therapists, trainers, families, and of course patients themselves should all take advantage of the therapeutic options available and work together to create an ideal pain management plan for affected individuals.
Dr. Soombal Zahid is a resident physician in Internal Medicine at Lenox Hill Hospital in New York City. She completed her medical training at New York College of Osteopathic Medicine and her undergraduate education at Barnard College of Columbia University. She has written for the Practical Pain Management Magazine on supplemental techniques for decreasing cancer-related pain and worked on research projects exploring organ-sparing radiation treatments in an effort to enhance palliative benefit from such therapies.
Soombal Zahid's Articles:
Esophagus and contralateral lung-sparing IMRT for locally advanced lung cancer in the community hospital setting
Managing Cancer-Related Pain: A Combined Approach
About Memorial Sloan Kettering Cancer Center:
Memorial Sloan Kettering Cancer Center Integrative Medicine Approach
"Together, I hope we can succeed in raising awareness about different ways of coping with pain and in effect, ensure patients find their life worth living!"
-Soombal Zahid, DO
FACES of Pain Care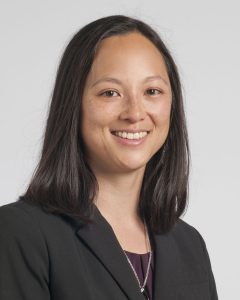 Board certified in anesthesiology and pain medicine, Dr. Rosenquist shares her knowledge and approach to long-term pain care.  This includes her use of complementary medicine, to ensure a more personalized response to specific types of pain.
A strong believer in pain management education, Dr. Rosenquist spends time with her patients and their families to explain the process of managing the pain, encouraging active involvement in their care.


Bio:
Ellen W.K. Rosenquist, MD, completed her anesthesiology residency at Beth Israel Deaconess Medical Center/Harvard Medical School and her pain medicine fellowship at the University of Pennsylvania. She is board certified in anesthesiology and pain medicine. She also completed training in medical acupuncture through the Helms Medical Institute and is certified in medical acupuncture. She is currently an assistant professor at the Cleveland Clinic Lerner College of Medicine of Case Western University. She specializes in pediatric, adolescent and adult pain management.
Cleveland Clinic Integrative & Lifestyle Medicine
Cleveland Clinic Anesthesiology & Pain Management
FACES of Pain Care