Faces of Pain Care – Episode 9 – Behavioral Health for Seniors in Rural Communities with Sheila Frazier, RN, and Wendy Riggs, MSN, RN-BC
Supporting behavioral health for seniors in rural communities can be a daunting task for small hospitals. Sheila Frazier and Wendy Riggs, MSN, RN-BC join FACES of Pain Care to discuss the geriatric behavioral health management services provided by UltraGroup Healthcare, LLC to assist rural hospitals in developing and sustaining programs to meet these needs in their community.
Bios
Sheila Frazier, RN
Director of Performance Improvement
Sheila develops and revises policies and procedures to meet CMS and State regulations, assists with new program staff orientation and training, identifies opportunities for improvement in existing programs, and performs chart audits. She brings to UltraGroup the Nursing component with a broad range of experience from urban emergency rooms to rural home health, long term care to include case management, quality assurance, and educational training and leadership. Sheila graduated from Eastern Kentucky University with an Associate of Arts degree in Allied Health & Nursing and from McKendree University with a Bachelor of Science in Nursing. She is a Registered Nurse with over 30 years' experience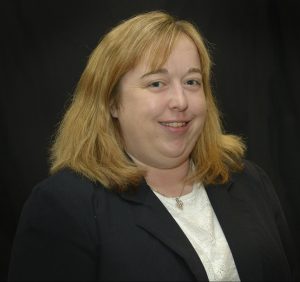 Wendy Riggs MSN, RN-BC
Director of Clinical Nursing Services
Regional Director of UltraGroup Healthcare, LLC
Wendy provides clinical nursing guidance for staff in both the inpatient units as well as the intensive outpatient units. She performs chart audits, insures the programs are compliant with all CMS, state and regulatory body regulations, performs quality surveys and collaborates with program staff to problem solve. Wendy also provides educational trainings for both new and current program staff. She has worked in adult, geriatric, child and adolescent mental health for the past 9 years both as a floor nurse and in administration. Wendy has a strong background in policy writing and staff education.
Wendy graduated from Lincoln Land Community College with an Associates of Arts degree in Allied Health & Nursing and from Chamberlain College of Nursing with both a Bachelor of Science in Nursing as well as a Master's of Science in Nursing with a concentration in Nursing Administration. Wendy obtained her ANCC board certification in Psychiatric and Mental Health Nursing in 2012.